Danish Fuel Bar Cabinet Missile Grey
This is the luxury basic design of the Original Danish Fuel Bar cabinet. The handmade result is unique and of high quality with a finish that speaks to the taste of any admires of luxury and history aficionados. Your Danish Fuel Bar Cabinet are put in a jute dust bag and comes in a World War II designed ammunition box. Variation in the Jerry Cans as they are all different as they origins from the navy all over Europe and from 1945-2002. You can check the embossment at the front of the can that tells the manufactor, year and so on.



LOOK AND FEEL
This is a real military fuel can. It has been used the Army or Navy during field operations.  The Jerry Can is upcycled. 
DIMENSIONS
50 x 35 x 20 cm (W x H x D)
6.2 kg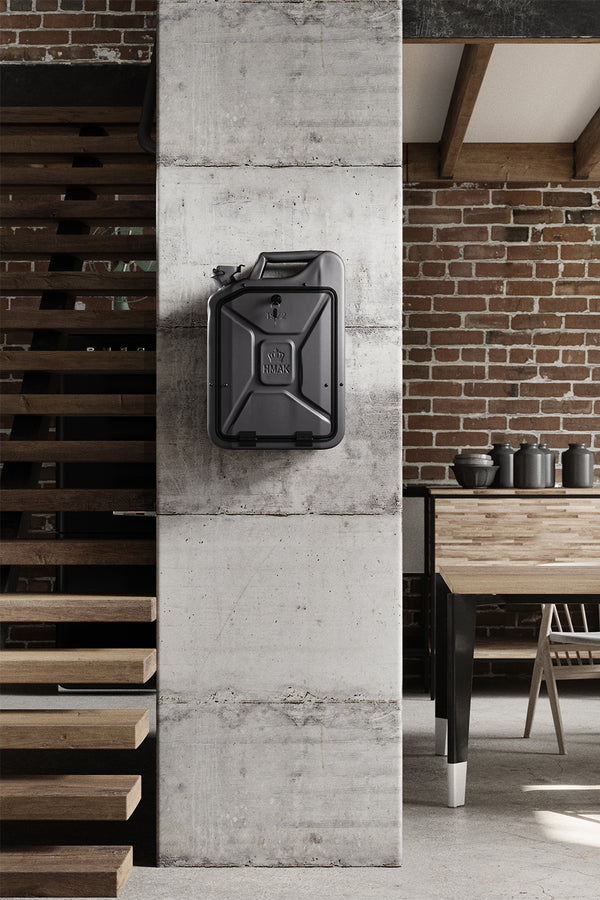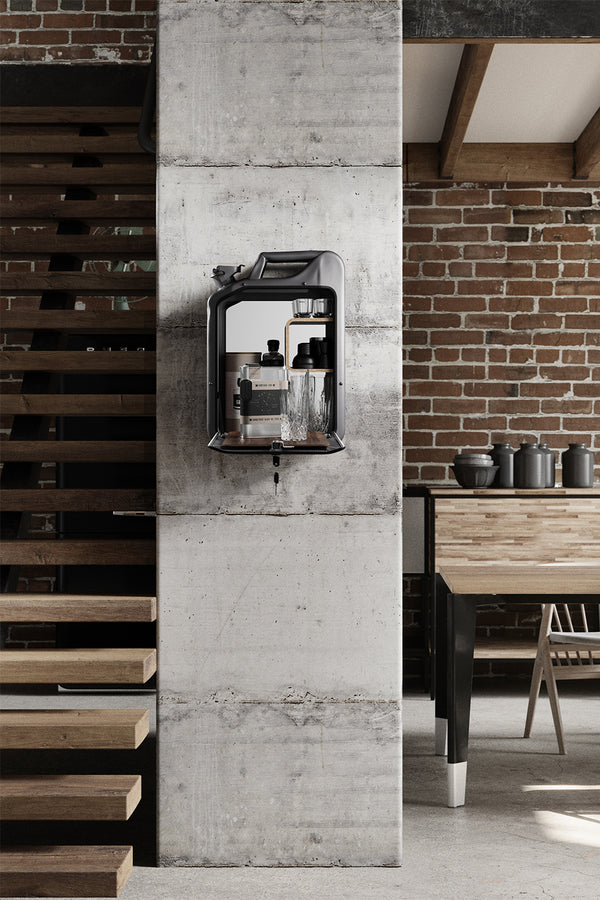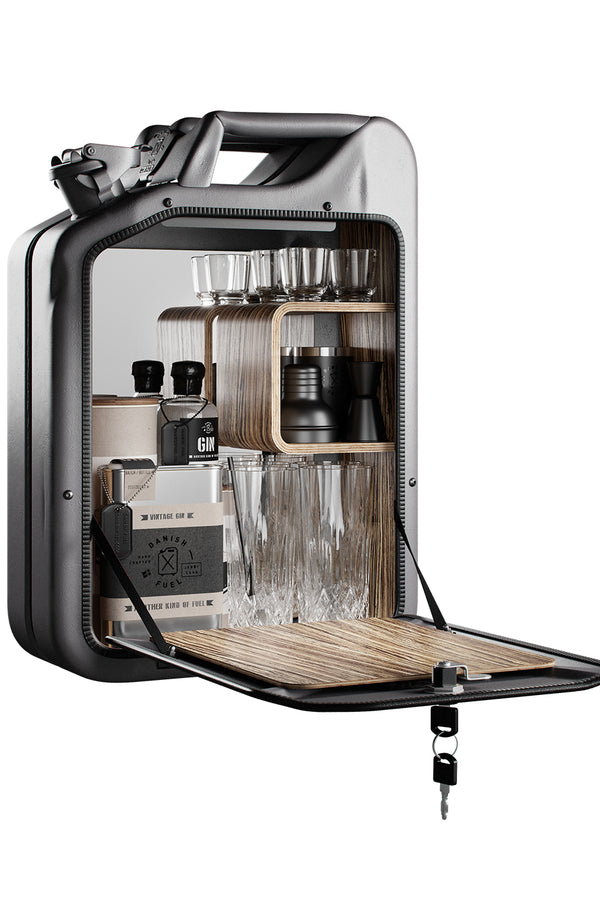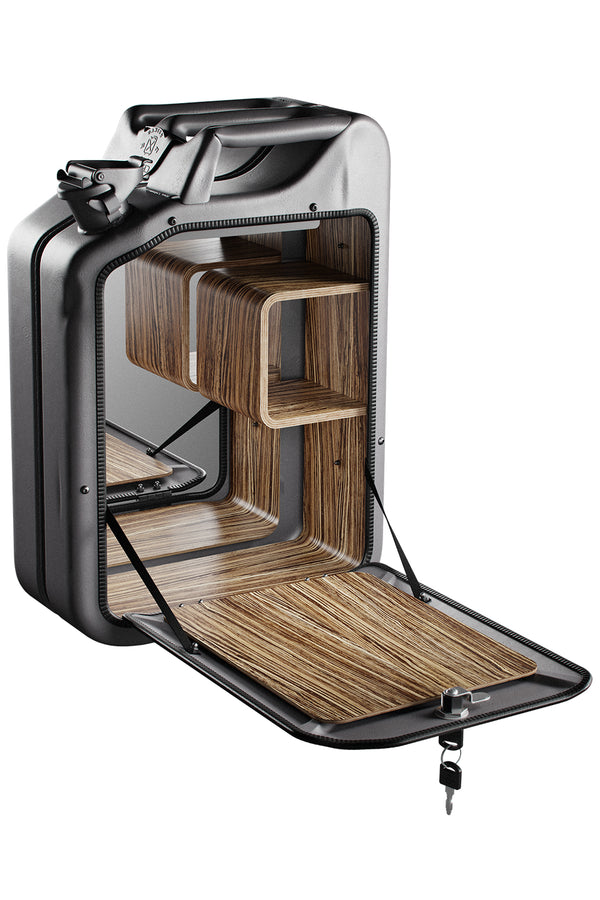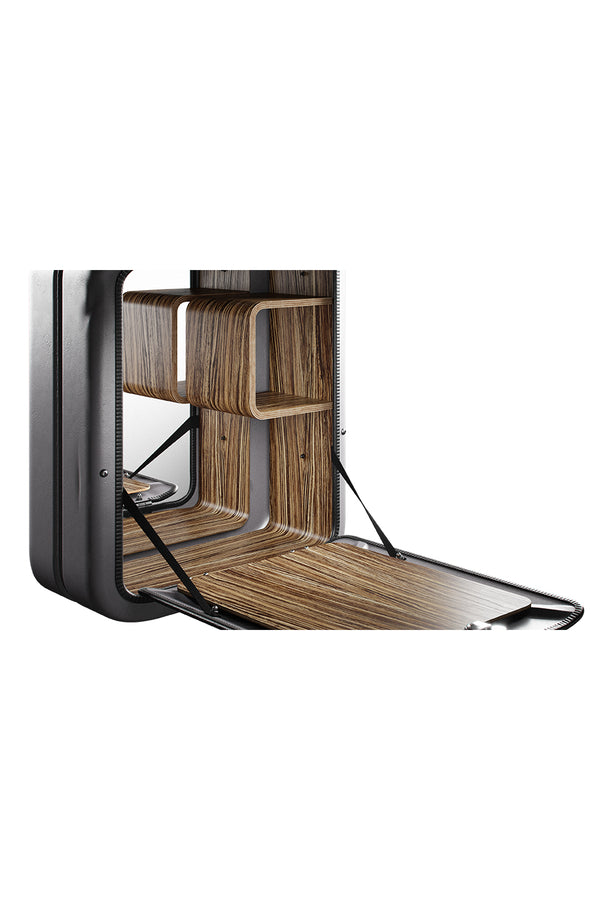 Same Day Shipping
Same day shipping for your purchases and orders placed on the site until 14:00.

Pick Up In Store
You can pick up the products you order on the site from our stores yourself.

JSA Assurance
All the products and brands you buy from us are under the guarantee of JUSTSTANDART.