Bathroom Cabinet Army Green
Danish Fuel Bathroom Cabinet Army Green
Danish Fuel Bathroom Cabinet, one of the most beautiful examples of Denmark's meticulous craftsmanship, is produced by upcycling real cans which were used in the Second World War. It is a great solution to have a piece of history in your home and to add beauty to even the most ordinary corner of your home with a useful and minimalist product. Danish Fuel Bathroom Cabinet will add an authentic look to your bathroom while housing your products safely inside.
Danish Fuel Bathroom Cabinet, which will quickly become one of the most iconic products of your living space, offers you the freedom to reflect your style with different colour options. Between Army Green and Missile Grey, you can choose the option that best suits the atmosphere of your home and change the atmosphere of your home.
LOOK AND FEEL
This is a real military fuel can. It has been used the Army or Navy during field operations.  The Jerry Can is upcycled.
DIMENSIONS
50 x 35 x 20 cm (W x H x D)
6.2 kg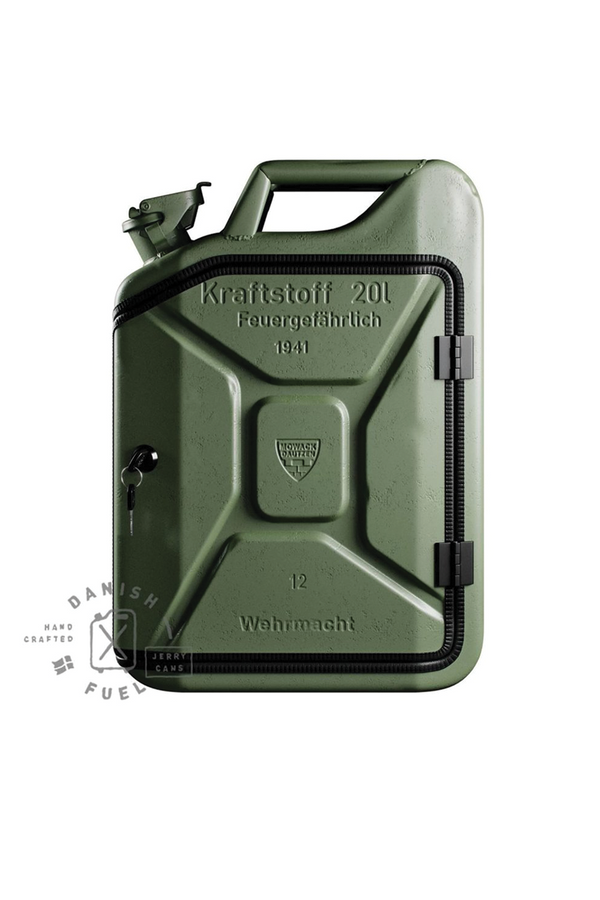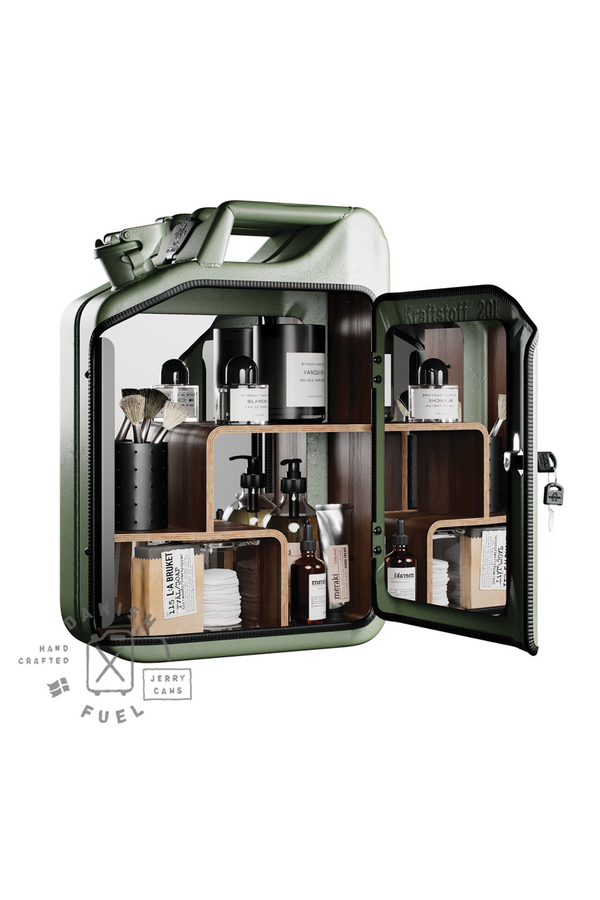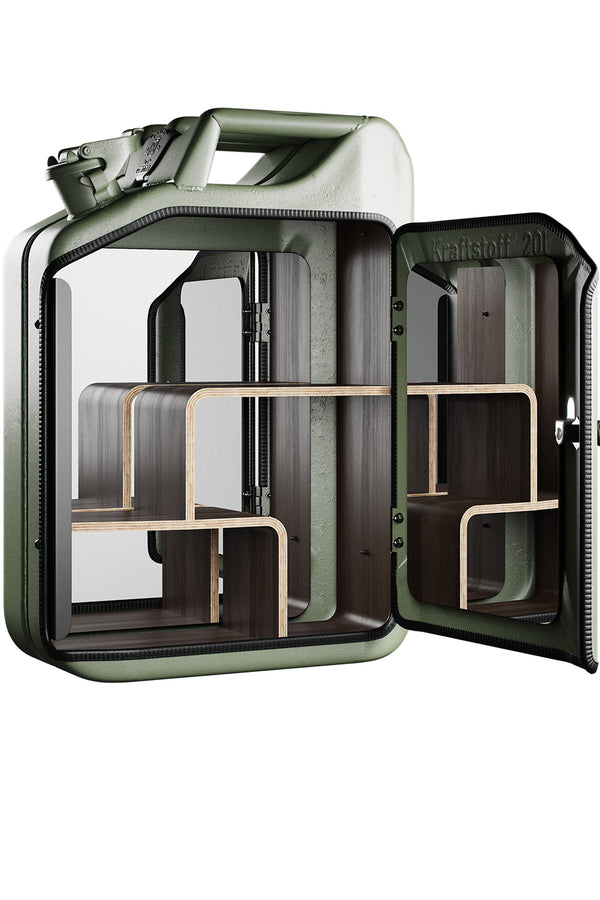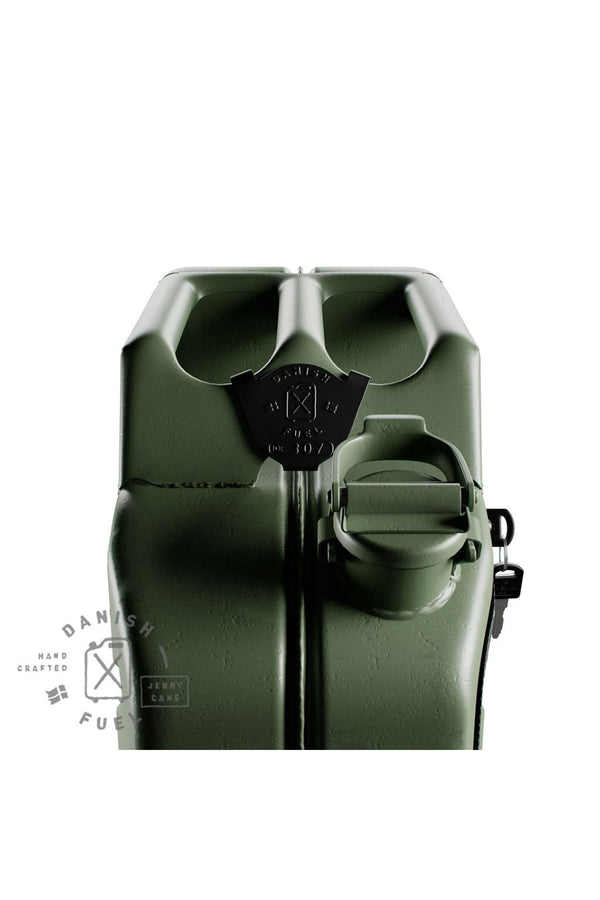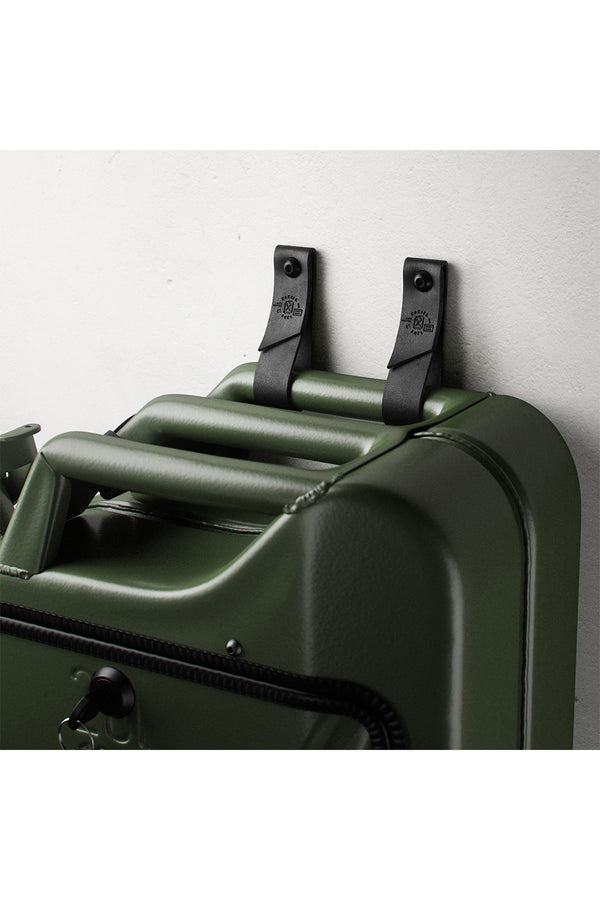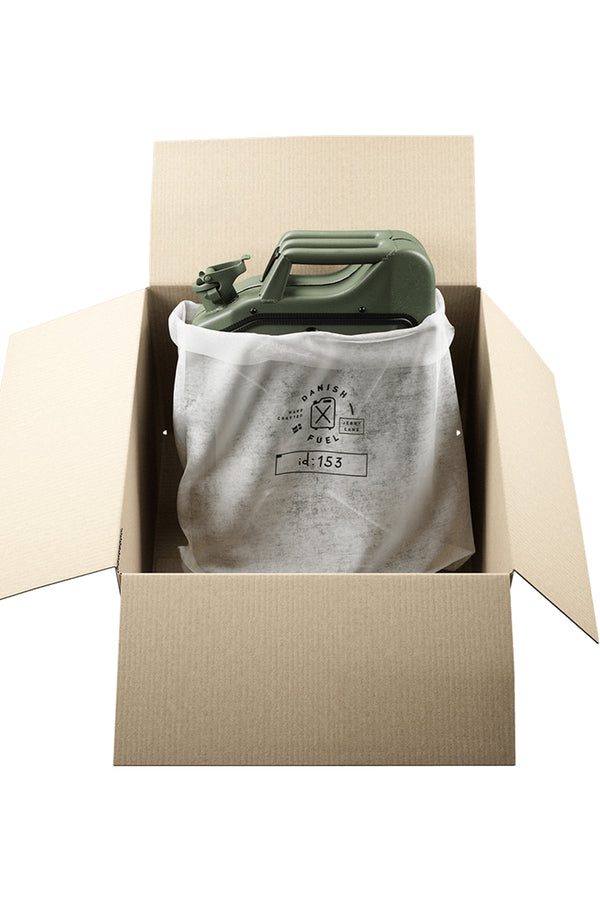 Same Day Shipping
Same day shipping for your purchases and orders placed on the site until 14:00.

Pick Up In Store
You can pick up the products you order on the site from our stores yourself.

JSA Assurance
All the products and brands you buy from us are under the guarantee of JUSTSTANDART.