BEOPLAY PORTAL

Oyununuzun seviyesini yükseltin
Yüksek kaliteli 3D ses. Sizi bölgede tutan mükemmel konfor. Beoplay Portal ile oyun dünyanıza girin.
Bang & Olufsen Beoplay Portal Wireless Gaming Headphones
Engineered for gaming. Designed for life. Beoplay Portal are powerful, comfortable headphones designed to fit harmoniously into your life – whether gaming, listening to music, or on calls. Wirelessly connect to your PC to chat, interact and listen to music during office hours, answer calls on your phone, then jump into a full-on gaming experience with seamless Xbox connectivity when it's time to relax.
Beoplay Portal's rich audio experience delivers all the detail and nuance that make your game come to life. In addition to expert tuning from Bang & Olufsen sound engineers, Beoplay Portal features Dolby Atmos for Headphones to create unparalleled immersion through spatial audio (for Xbox and Windows 10). 
LOOK AND FEEL
Designer
Jakob Wagner
Bang & Olufsen Design Team
Fit
Over-ear
Materials
Aluminium, Leather, Fabric, Rubber, Polymer
SOUND
Frequency
20 – 22,000 Hz

Microphone
4 x MEMS for voice Mic (2 mics sharing with ANC)
4 x Dedicated MEMS mic for ANC function (2 mics in each earcup)
Virtual boom arm for crystal clear conversations
Noise Isolation
Adaptive Active Noise Cancellation
Transparency mode
Dolby Atmos for headphones
Driver size
Electrodriver w/ Neodymium magnets, 40 mm diameter
Driver Sensitivity
95dB @ 1kHz / 1 mW
Impedance
24 Ohm +/- 15%
Adaptive Sound
Presets available and fully customisable through Bang & Olufsen App
CONTROL AND CONNECT
Wireless Connectivity
Bluetooth 5.1
Xbox Wireless
Inputs and outputs
1.25 m audio cable with 3.5mm mini-jack for corded Connectivity 1.8 m USB-A to USB-C cable for Charging

Multipoint
2 active devices concurrently

Certifications
Google Fast Pair
Made for iPhone (MFi)
Microsoft Swift Pair

On Device Controls
Right button: On/Off/BT pairing
Left button: Xbox connect/disconnect
Right slider: Volume up/Volume down
Left slider: ANC/Transparency or Own-voice
Touch interface: Play/Pause or Mute/Unmute
DIMENSIONS
Headphones:167.3 W x 178.7 H x 92.6 D mm
WEIGHT
Headphones: 282 g
BATTERY
Battery Playtime
Up to 12 hours with Xbox wireless, Bluetooth and Active Noise Cancelling
Up to 24 hours with Bluetooth and Active Noise Cancelling
Charging Time
approximately 2 hours
Battery Size
Lithium-Ion Battery
Capacity 1200 mAh
DOWNLOADS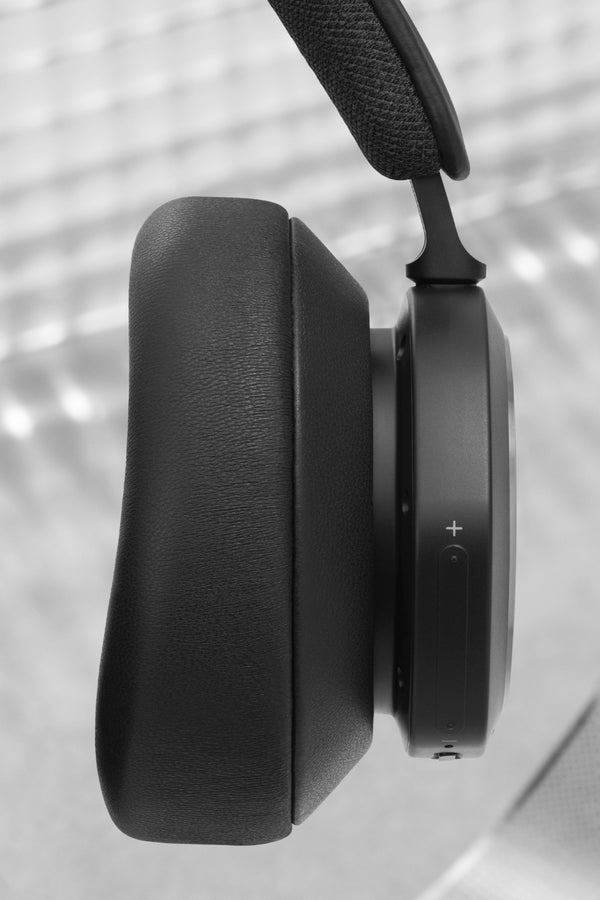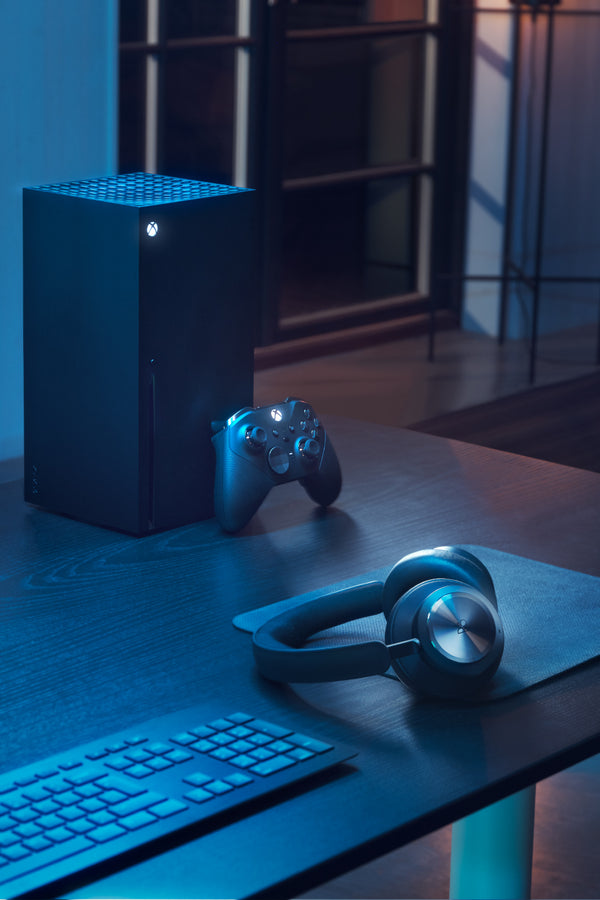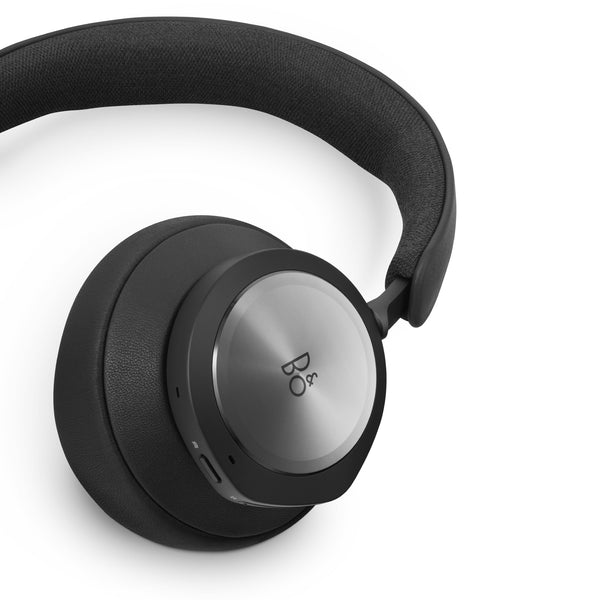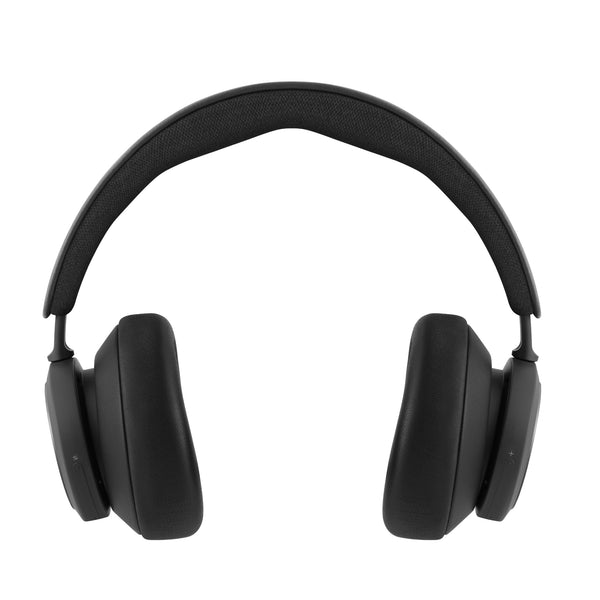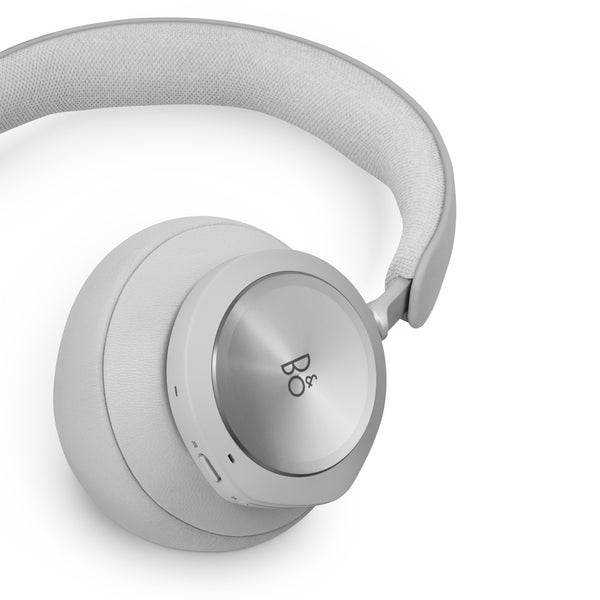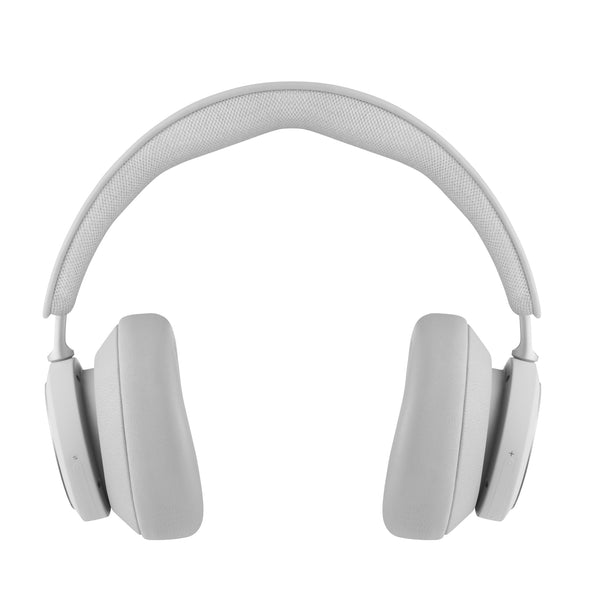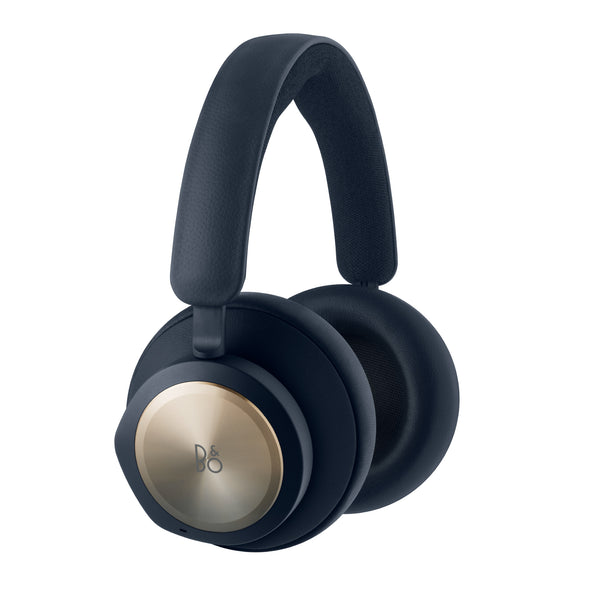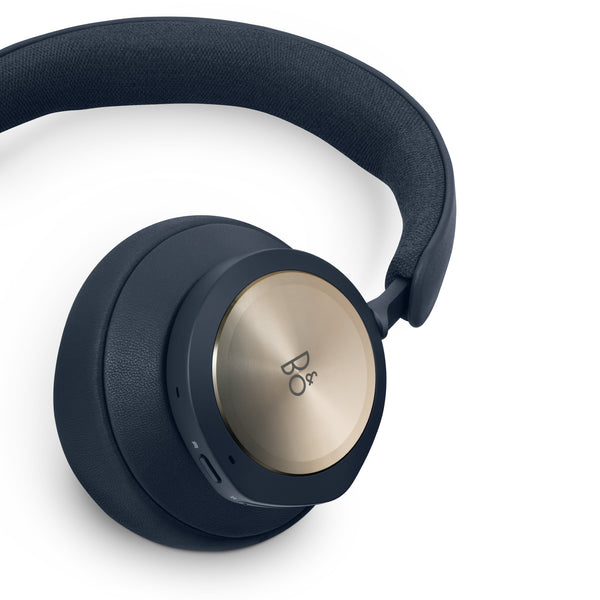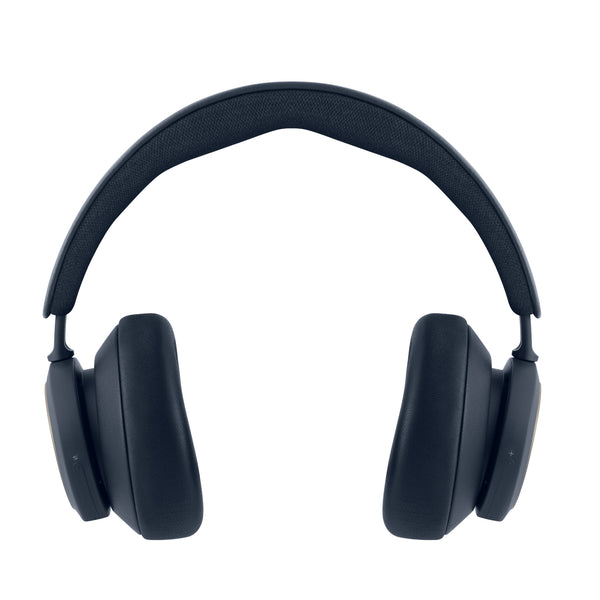 Bang & Olufsen - Beoplay Portal
Oyun Tutkunları için Tasarlandı
Baskı yok, hafif, güzel ve eşsiz. Portal, konfor için inşa edilmiştir ve daldırma için ayarlanmıştır. Nefes alabilen bambu lifi kafa bandı ve tahrişi ortadan kaldıran merkez dışı basınç noktasıyla, uzun süreli oyun için mükemmel donanıma sahipsiniz.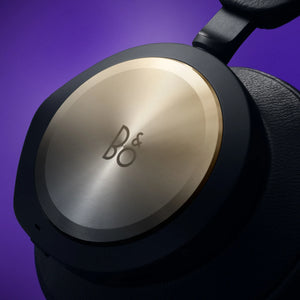 SANAL SURROUND SES
Portal sizi tüyler ürpertici surround sesle sarıyor, böylece her zaman aksiyonun merkezindeymiş gibi hissedeceksiniz. Gelişmiş Dolby Atmos teknolojisiyle güçlendirilen ve imza ses standartlarımıza göre ayarlanan bu oyun kulaklıkları, hızlı tepki verebilmeniz için sesleri tam olarak 3B alana yerleştirir. Sanal dünyalar kulağa hiç bu kadar gerçek gelmemişti.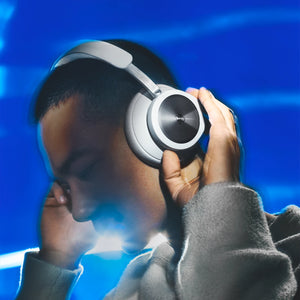 OYUNUN İÇİNDE GİBİ OL
Savaş alanlarından deniz manzaralarına kadar, aslına tam olarak odaklanan ustalıkla ayarlanmış bir ses imzasıyla oyun dünyanıza daha yakın olun. Güçlü bas, zengin orta tonlar ve yükselen tizler, bir sonraki hareketi asla kaçırmayacağınız anlamına gelir. bilgisayar? Konsol? Mobil mi? Önemli değil. Nereye giderseniz gidin, Portal maceranız için en iyi ortaktır.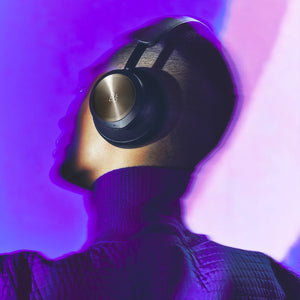 SANAL BOOM ARM
Yenilikçi bir sanal boom arm, bir dizi hassas mikrofonla sesinizi yükselterek Portal'ı diğerlerinden ayırır. Hiçbir şeyin yolunuza çıkmaması dışında, geleneksel bir patlama kadar güçlüdür. Her zaman duyabilmeniz ve duyulabilmeniz için hızlı sessize alma seçeneğiyle kontrolü elinizde tutun.
Xbox Series X ve S ile Uyumludur.
Xbox oyuncusu musun? Portal'ın bu sürümü, Xbox Kablosuz protokolü aracılığıyla konsolunuza sorunsuz bir şekilde bağlanır. Dolby Atmos teknolojisiyle, diğer Bluetooth kulaklıklardan alacağınızdan daha yüksek ses kalitesi ve daha düşük gecikme süresi bekleyebilirsiniz.
PC VE PLAYSTATION
Eklenen çift mod işlevselliği ile. PC ve PlayStation için Portal, anında kablosuz bağlantı için çift mod işlevi ve USB-C dongle ile ses kalitesinde maksimum ayrıntı, incelik ve nüans sunar. PC oyuncuları ayrıca Kulaklıklar için Dolby Atmos ile sanal surround sesten yararlanır.
Hangi Beoplay Sizin İçin En İyisi?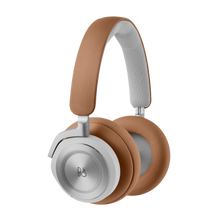 BEOPLAY HX
Konuşma için 4 mikrofon - Sert kumaş taşıma çantası - 35 saate kadar kullanım. Müzik ve aramalar için ideal.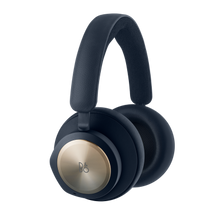 BEOPLAY PORTAL
Konuşma için 4 mikrofon ve kristal netliğinde konuşmalar için Sanal boom arm - Oyun oynamak için ideal, aynı zamanda müzik ve aramalar için de kullanabilirsiniz.
BEOPLAY H95
Konuşma için 4 mikrofon - 38 saate kadar kullanım - Alüminyum taşıma çantası - Müzik için mükemmel ses kalitesi ve aynı zamanda aramalar için de ideal.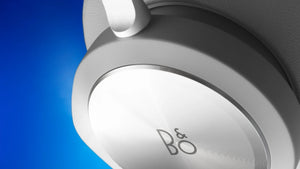 BAĞLANABİLİRLİK
Kaya gibi sağlam bir 2.4GHz kablosuz bağlantı ile Portal, ciddi derecede düşük gecikme ile yüksek kaliteli ses sunar. Bir USB-C kablosu veya 3,5 mm jak ile kablolu hale getirin ve ikinci bir cihazla sorunsuz bir şekilde eşleştirin. Yani ne olursa olsun, müzikle, insanlarla, dünyalarla bağlantıda kalırsınız.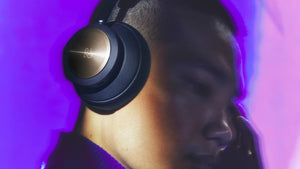 DAHA UZUN SÜRE OYNA
PC ve PlayStation için Portal, 19 saate kadar kablosuz oyun vaat ediyor. Bluetooth'a geçtiğinizde ANC açıkken bile 42 saatiniz var. Portal for Xbox, kablosuz, Bluetooth ve ANC kullanarak 12 saate kadar oynama imkanı sunar. Yalnızca Bluetooth ve ANC kullanıyorsanız, bu 24 saate kadar uzar.
Mobl Cihazlar ve Hatta Nintendo Switch
Bluetooth aracılığıyla mobil cihazınıza bağlanmak için Portal'ın Xbox veya PC ve PlayStation sürümünü kullanın. PC ve PlayStation kulaklığı, daha hızlı bağlantı için bir USB-C dongle ile birlikte gelir.