+Brauer Flash Robot Model Watch
FLASH is part of "Viva la Robolución!", a very cool exhibit of upcycled, retro-futuristic luminous robots by Parisian artist Bruno Lefèvre-Brauer, aka +Brauer.

+Brauer's art form is called upcycling, and it is a remarkable concept that allows materials to be saved, reused, and reclaimed. Born out of what could be termed a poetic resistance to overconsumption, the artist chooses components for his sculptures that have an industrial past. Marked by time and boasting patinas derived from hard use, this imbues the robots with their very specific character and makes them more visually interesting.

Each completed robot is a unique piece with its own tailor-made lighting design. At night, it is the turn of the poetic, evocative light fittings to reveal their magic.


SIZE, MATERIALS & INFO
W/H 53x26cm D 19cm 

Materials: Upcycled components with an industrial past Lighting system
Certificate: 1/1 Single Edition, Unique piece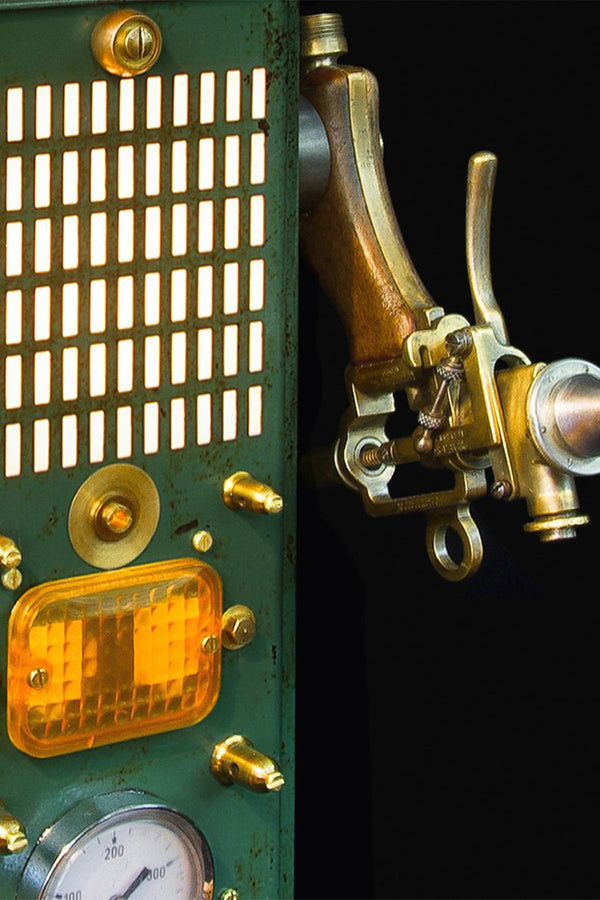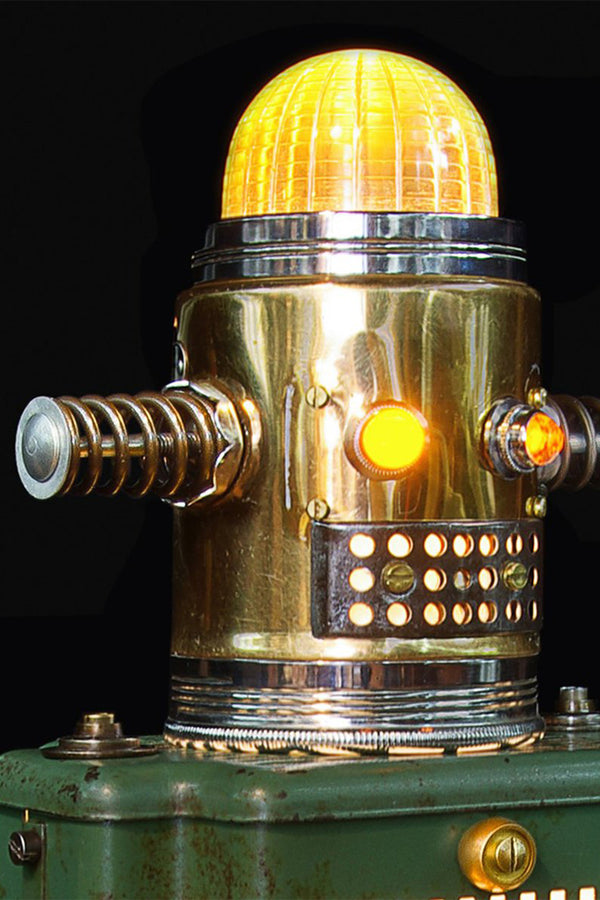 Same Day Shipping
Same day shipping for your purchases and orders placed on the site until 14:00.

Pick Up In Store
You can pick up the products you order on the site from our stores yourself.

JSA Assurance
All the products and brands you buy from us are under the guarantee of JUSTSTANDART.