Marshall Stockwell II Bluetooth Speaker
Portable music enjoyment on travels!
Designed for life on the road, this compact portable speaker offers over 20 hours of playtime. Weighing only 1.4 kg, Stockwell II throws a powerful punch with its powerful sound despite its small chassis. Featuring True Stereophonic technology, this speaker provides a versatile experience that will immerse you indoors or out.

Its small size frame and guitar-inspired carrying strap make it perfect to take with you. Equipped with Bluetooth 5.0 technology, Stockwell II can play music with any Bluetooth device up to 30 meters away.

The Stockwell II top panel features analog control knobs for bass, treble, and volume, allowing you to fine-tune exactly the sound you want. Thanks to its fast charging capabilities, it gives you 6 hours of portable playtime in 20 minutes, while a fully charged battery can be reached in 5 hours.
Marshall's iconic design will be the go-to for your travels.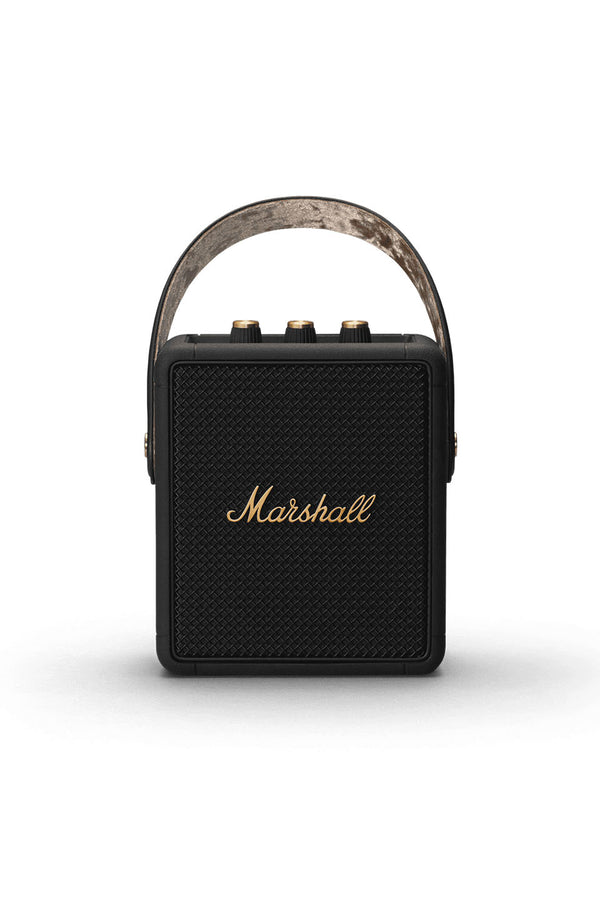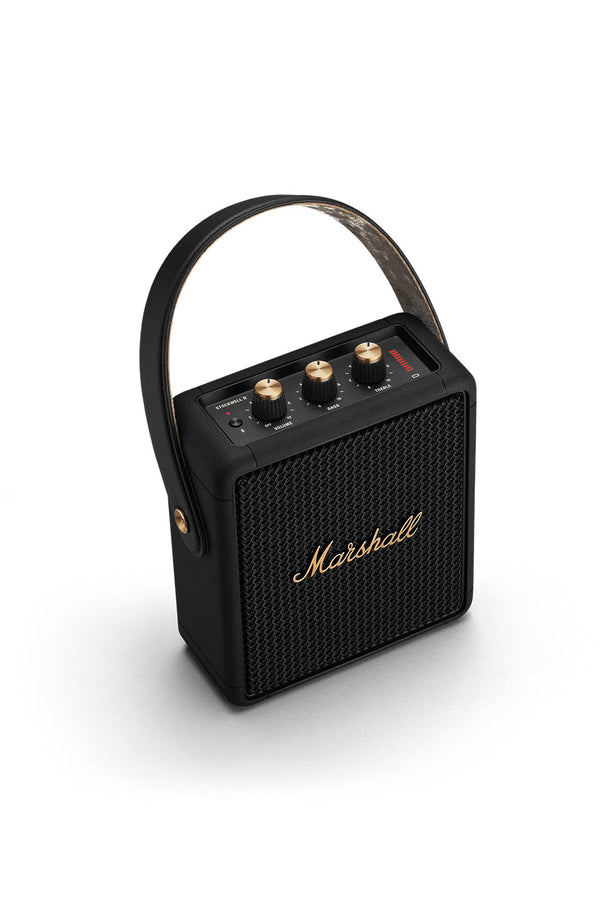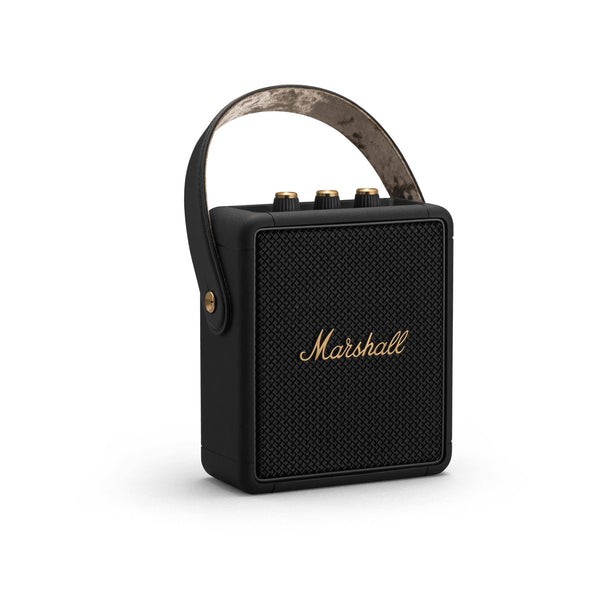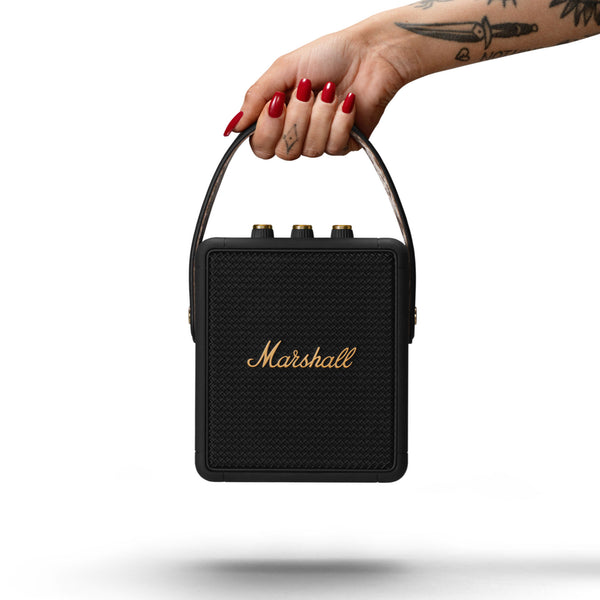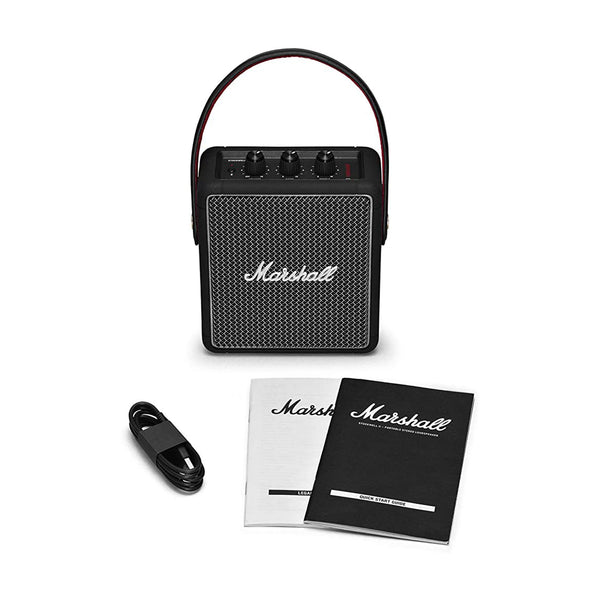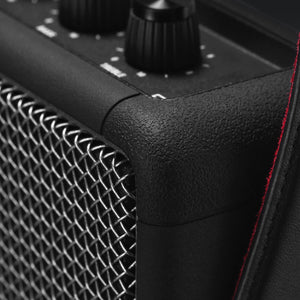 Durable and Travel-friendly
The Stockwell II has a silicone exterior, a steel metal grille and an IPX4 water resistance rating.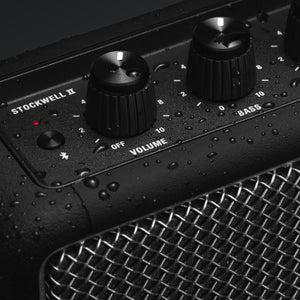 IPX4 Waterproof
Stockwell II has an IPX4 water resistance rating, so it can withstand splashes in the event of an accident.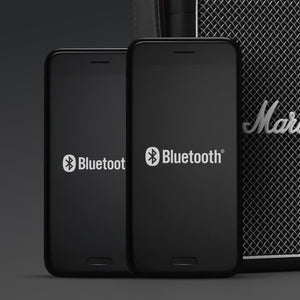 Multi-Home Functionality
Stockwell II features multi-host functionality so you can easily connect and switch between two Bluetooth devices.

Same Day Shipping
Same day shipping for your purchases and orders placed on the site until 14:00.

Pick Up In Store
You can pick up the products you order on the site from our stores yourself.

JSA Assurance
All the products and brands you buy from us are under the guarantee of JUSTSTANDART.