L-Acoustics Tahiti 2.1
Indoor-outdoor elegance

When you discover Tahiti, you won't want to leave. Our Tahiti 2.1 sound system features Syva, the incomparable loudspeaker tower that sleekly incorporates pro audio line array technology into a single, high fidelity colinear sound source.

With Tahiti, the power and elegance of Syva conspire to bathe your space in music, drawing you closer to the artist and the musical content. Syva boasts wide horizontal coverage of 140° ensuring that the sweet spot is as ample as it is present. With 26° vertical directivity focused on the listening area, Syva delivers sound with laser-like precision, conferring uncanny clarity and a sense of proximity.

Originally conceived for live reinforcement of opera vocals and classical music in concert halls which often have reverberant acoustics, Syva shines in terms of intelligibility at high SPL, allowing the listener to savor the dynamics of the most majestic crescendo or share a hushed moment with the artist.

Tahiti 2.1 is complemented by Syva Sub, the high power subwoofer alter-ego of Syva. Syva Sub is capable of delivering the infra low frequencies which contribute to the haptic sensations that nourish our appreciation of music and make the emotion palpable in the literal sense.

Includes: LA4X, Syva (two), Syva Sub (two)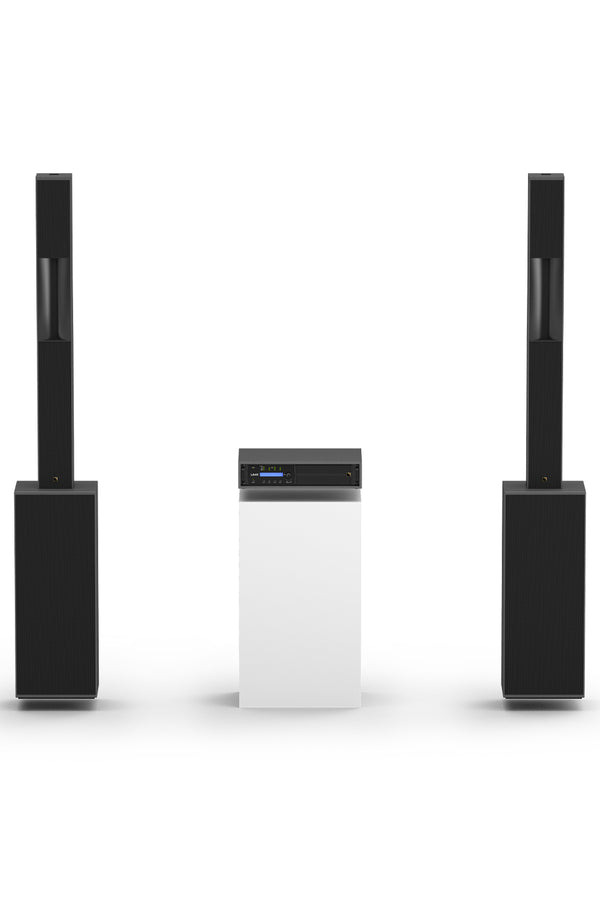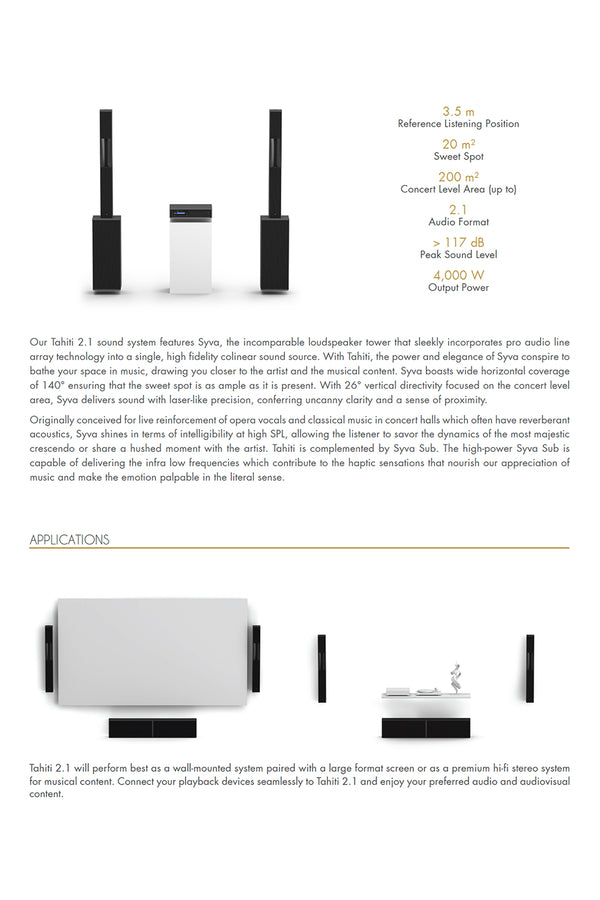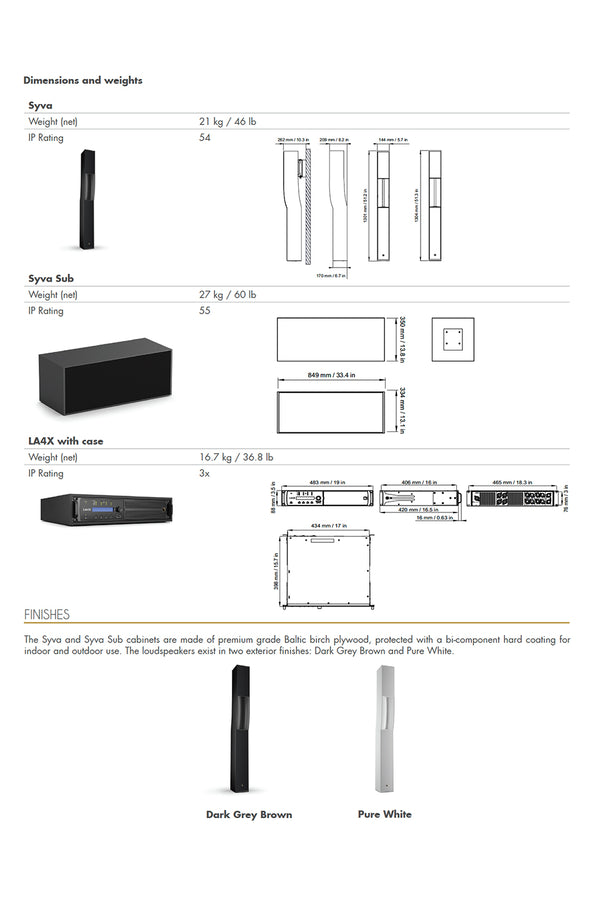 Same Day Shipping
Same day shipping for your purchases and orders placed on the site until 14:00.

Pick Up In Store
You can pick up the products you order on the site from our stores yourself.

JSA Assurance
All the products and brands you buy from us are under the guarantee of JUSTSTANDART.