Loewe. bild s.77 Ultra HD TV
Elegant, innovative and progressive - with pictures, Loewe brings you a modern new interpretation of OLED TV. Extremely sharp 77 inch OLED display with breathtaking moments in ULTRA HD resolution offers advanced technology. Equipped with ten drivers and a total of 120 outputs, you can experience sound like you never imagined. What's more, each set is handmade in the Loewe factory which makes it personally unique. German engineering creates magical TV moments with a great love of detail.
SIZES
Screen Corner to Corner
POWER CONSUPTION
Power Consuption / OFF (Watt)
0,33 / 0,00
Power Consuption / ON (Watt)
136.6
RESOLUTION
Resolution 
Ultra HD (3840x2160)
CONNECTION
Connector
3 (3X2.0b) HDMI ve HDCP 2.2 
USB 2 (1x3.0)
Bluetooth ve Screen Mirroring 
MEDIA
Media
Youtube / Amazon Prime Video / Netflix 
Fotoğraf, müzik ve video oynatıcısı 
Slim and Sophisticated. Loew - As We Understand The Technology - As The Integrated 120 Watt Speaker Becomes Visible When Its Button Is Pressed.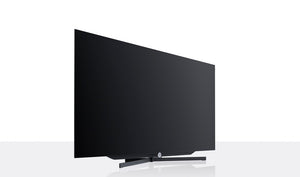 Flexible
Minimal meets functionality: on the shelf or on the sideboard - the console version finds its place almost everywhere.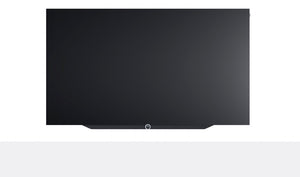 Adaptable
High quality wall bracket included for space-saving wall mounting for your home.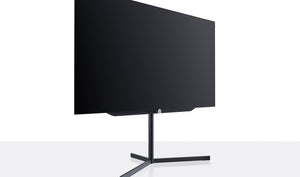 Intelligent Excellence.
A television for anyone who values design and sustainability but doesn't want to give up on anything. With Loewe bild c you get a compact format that packs a lot into it.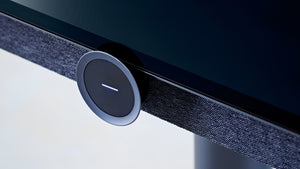 Integrated Speaker Bar
Only technology becomes visible when you want it, just look at the details to see it.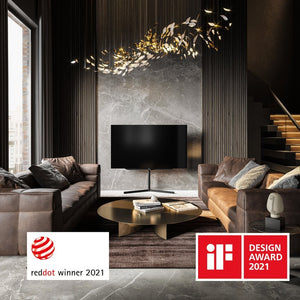 Perfect Design
Loew Ultra HT Television was awarded p.77. It was the winner of the Reddot award and the if Design Award 2021.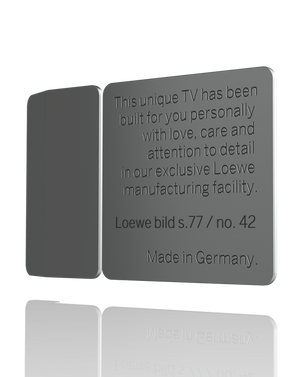 Loewe Rozeti
This special television deserves a very personal touch with the high-quality metal emblem with the sequential serial number engraved on the back of the device, emphasizing the value and uniqueness of this product.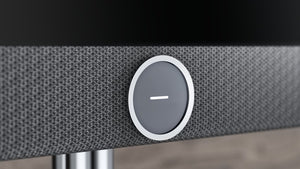 Powerful Sound.
Bas refleks kutusu ve toplam 60 watt müzik gücüne sahip önden çıkışlı ses sistemi, sıcak alçak tonlar sağlar, odayı doldurur ve hassas bir stereo sahne açar.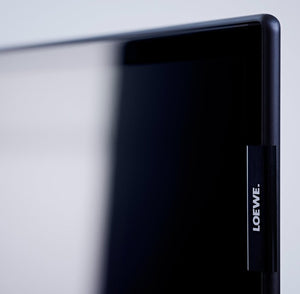 Perfectly Designed
Loewe bild s – offers a unique experience thought out to the smallest detail.
Loewe bild s.77 - Trchnical Specs
Screen Size Diagonal - 77" / 195cm
Full HD Resolution - 3840 x 2160 Pixels
Display Technology - OLED (WRGB Pixels)
Picture - HDR image |750 cd/m² |Image+ Active
Connections - 4 x HDMI | WiFi | LAN | Bluetooth
Audio - 2x 60W Audio Output Power

Same Day Shipping
Same day shipping for your purchases and orders placed on the site until 14:00.

Pick Up In Store
You can pick up the products you order on the site from our stores yourself.

JSA Assurance
All the products and brands you buy from us are under the guarantee of JUSTSTANDART.