La Marzocco GS3  Ev Tipi Espresso Makinesi
Italy's impeccable coffee comes to your kitchen with the perfect combination of engineering and design: Thanks to La Marzocco GS3, you can make fragrant espressos in the comfort of your home and multiply your love for coffee. Everything you need to enjoy espresso at home is with you with La Marzocco quality: Thermal stability system, preheating system, digital PID controller, double boiler system, digital display... GS3 impresses coffee lovers with its engineering. 
The conical valve system of the La Marzocco GS3 allows you to gradually control the water flow and pressure. Meanwhile, the volumetric pump operates at full pressure. This means that you can pre-brew in one group and draw espresso in the other. Thus, you multiply the quality of your coffee by providing a more balanced extraction.
You only need to grind, dose and tamp, La Marzocco GS3 takes care of the rest. Moreover, while you are making your coffee, it does not forget energy efficiency: With its insulated boilers, it ensures temperature stability and significantly reduces energy consumption. The water is preheated before entering the coffee boiler, thus increasing efficiency.
La Marzocco GS3 is a godsend for coffee lovers looking for a home espresso machine. You can either take control of the machine in your hands or surrender yourself to the safe arms of La Marzocco. Your coffee pleasure has never been so comfortable and beautiful!
TYPE
Home Espresso Machine
ENGINEERING
exposed saturated group/satüre edilmiş açık gruplar
increased temperature stability, ergonomics and workspace visibility.
iyileştirilmiş sıcaklık stabilitesi, ergonomi ve çalışma alanı görünürlüğü.
dual boiler system/çift kazan sistemi
separate boilers optimize espresso brewing and steam production.
ayrı kazanlar espresso demlemeyi ve buhar üretimini optimize eder.
internal pump/dahili pompa
makes the GS3 ideal for the home.
GS3'ü ev için ideal kılar.
dual pid (coffee and steam)/çift pid (kahve ve buhar)
allows you to electronically control coffee and steam boiler temperature.
kahve ve buhar kazanı sıcaklığını elektronik olarak kontrol etmenizi sağlar.
insulated boilers/yalıtımlı kazanlar
reduce energy consumption while contributing to temperature stability.
sıcaklık stabilitesi sağlarken, enerji tüketimini azaltır.
ruby flow restrictors/yakut akış kısıtlayıcılar
synthetic ruby flow restrictors resist scale formation and erosion.
sentetik yakut akış kısıtlayıcılar kazantaşı oluşumunu ve erozyonu önler.
pre-heating system/ön-ısıtma sistemi
prior to entering into the coffee boiler, water is pre-heated – thus increasing productivity.
kahve kazanına girmeden önce, su önden ısıtılır – böylece verimlilik artar.
ERGONOMICS
stainless steel portafilters & precision baskets/portafiltreler & hassas sepetler
for improved cup quality and consistency.
paslanmaz portafiltreler ve hassas sepetler kahve kalitesini ve tutarlılığını artırır.
digital display/dijital ekran
temperature display, shot timers, flow pulse counter and intuitive programming simplifies the adjustment of machine parameters.
sıcaklık göstergesi, shot süreölçerleri ve sezgisel programlama makine parametrelerinin ayarlanmasını kolaylaştırır.
performance touch steam wands/performance-touch buhar çubukları
High performing steam wandsthat are cool to the touch.
dokunulabilecek kadar soğuk yüksek performanslı buhar çubukları
water reservoir/su haznesi
an integrated 3.5 liter water tank makes plumbing optional.
3,5 litrelik entegre su haznesi su tesisatının opsiyonel olmasını sağlar.
hot water economizer/sıcak su ekonomizörü
fine tune the temperature of the hot water spout.
çay için musluktaki sıcak su derecesini ayarlamanızı sağlar.
SPECIFICATIONS
Height (cm/in)
35,5 / 14
Width (cm/in)
40 / 16
Depth (cm/in)
53 / 21
Weight (kg/lbs)
34,5 / 76,1
Voltage (VAC)

220V Single Phase
110V Single Phase

Wattage Elements

2120(220V)
1620(100V)

Coffee Boiler Capacity/Kahve kazanı (liters)

1,5

Steam Boiler Capacity/Buhar kazanı (liters)

3,5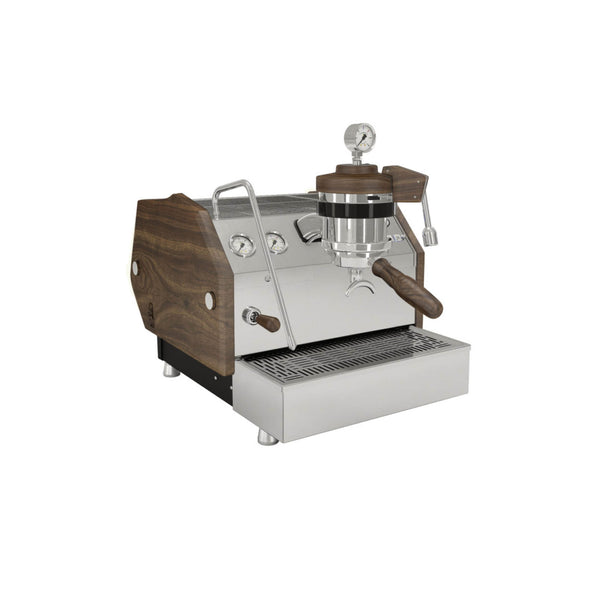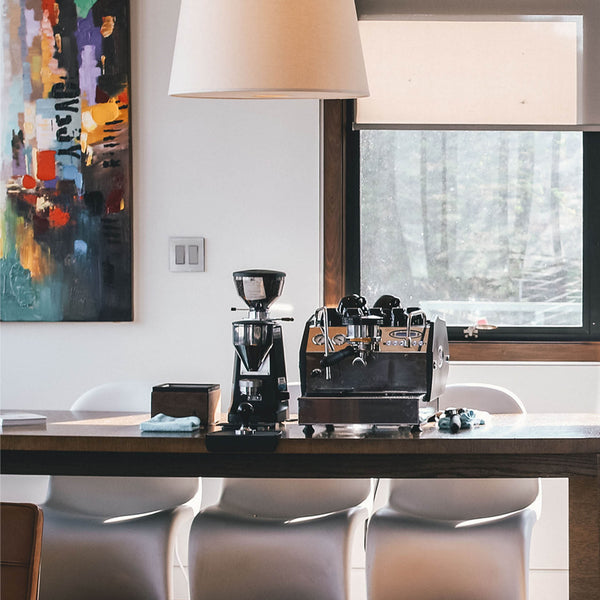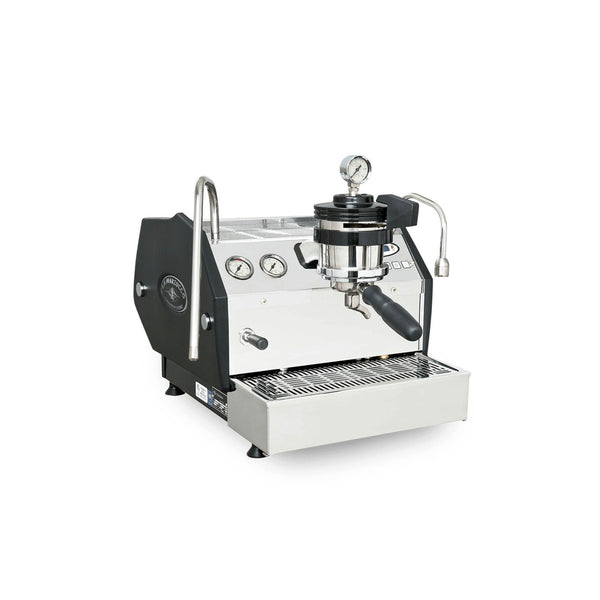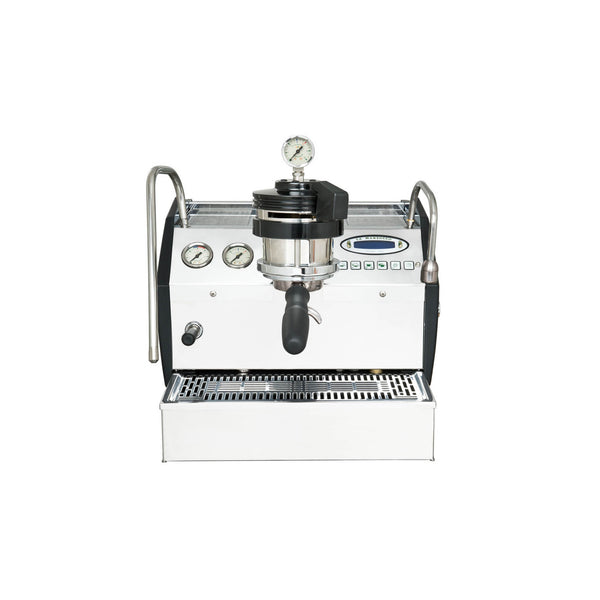 Same Day Shipping
Same day shipping for your purchases and orders placed on the site until 14:00.

Pick Up In Store
You can pick up the products you order on the site from our stores yourself.

JSA Assurance
All the products and brands you buy from us are under the guarantee of JUSTSTANDART.