Skull Furniture Knob - Travis Barker Edition
Buster + Punch Skull Furniture Knob - Travis Barker Edition
Baterist Travis Barker, Londra menşeli Buster + Punch ile çeşitli ev aksesuarlarından oluşan Skull Collection'ı yaratmak için iş birliği yaptı. 
Pop-punk grubu Blink 182'nin bateristi olarak tanınan Barker, Buster + Punch koleksiyonunu dövme ve paten kültüründe yaygın olan bir motifi iç mekan tasarımına taşımak amacıyla tasarladı. 
"Sonsuza kadar kafataslarına takıntılıyım - Misfits ve Metallica albümlerine kafatasları ve Zero kaykayları koyan Pushead gibi sanatçıları ilk gördüğümden beri." - Travis Barker 
Pirinç EPL kaplamalı masif dökme metalden yapılmış, elle parlatılmış ve rafine edilmiş bir dolap topuzu. Kabartmalı B+P ve TB amblemlerine sahiptir ve siyah ipek bir çanta ve hediye kutusunda gelir. Döküm ve el işçiliği sayesinde hiçbir parça aynı değildir. 

*Tekli olarak satılmaktadır. 
ÖLÇÜLER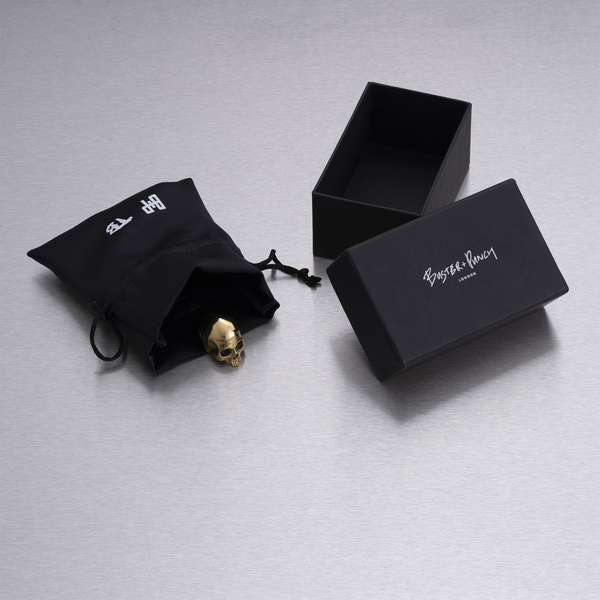 Same Day Shipping
Same day shipping for your purchases and orders placed on the site until 14:00.

Pick Up In Store
You can pick up the products you order on the site from our stores yourself.

JSA Assurance
All the products and brands you buy from us are under the guarantee of JUSTSTANDART.