Avengers Playing Cards - The Infinity Saga
Theory11 Avengers Playing Cards
"The hardest choices require the strongest wills."
You can now join the Avengers adventure that has taken the cinemas by storm with Infinity War and Endgame. With Theory11 Avengers The Infinity Saga Playing Cards, your favourite Marvel heroes are always close at hand. Combining entertainment with fine taste, Theory11 produces cards that both amateurs and professionals will enjoy collecting.
Theory11 Avengers The Infinity Saga Playing Cards impresses with its outer packaging alone. The glossy purple foil shimmers and reflects light from every angle. The luxurious packaging, complete with golden sparkles and intricate embossing, represents the legendary adventure of the Avengers. The purple color that is inspired by Thanos completes the whole design. What's more, each card inside is customised with beautiful artwork of the Avengers characters.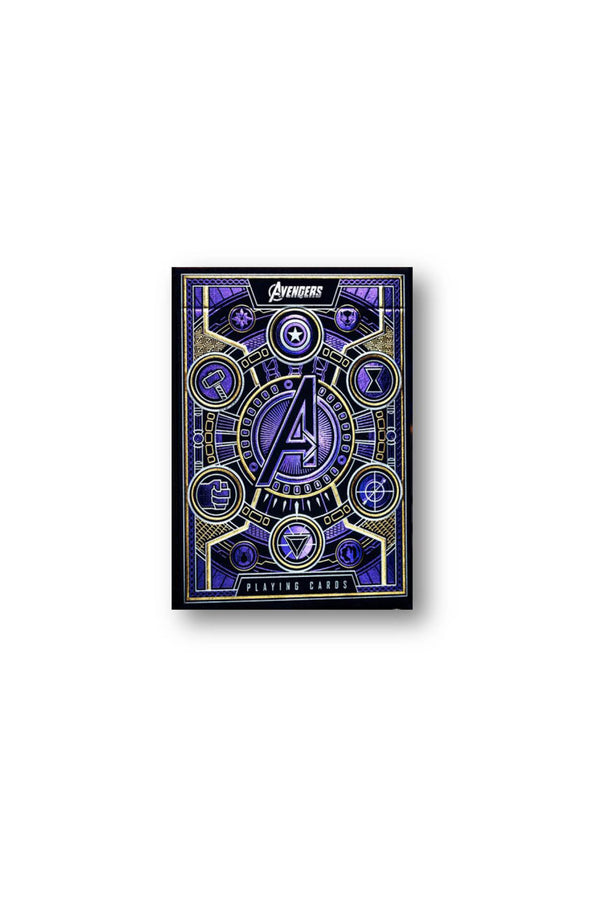 Same Day Shipping
Same day shipping for your purchases and orders placed on the site until 14:00.

Pick Up In Store
You can pick up the products you order on the site from our stores yourself.

JSA Assurance
All the products and brands you buy from us are under the guarantee of JUSTSTANDART.